Description
Purair LF Laminar Flow Cabinets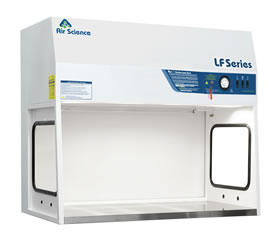 Product Features: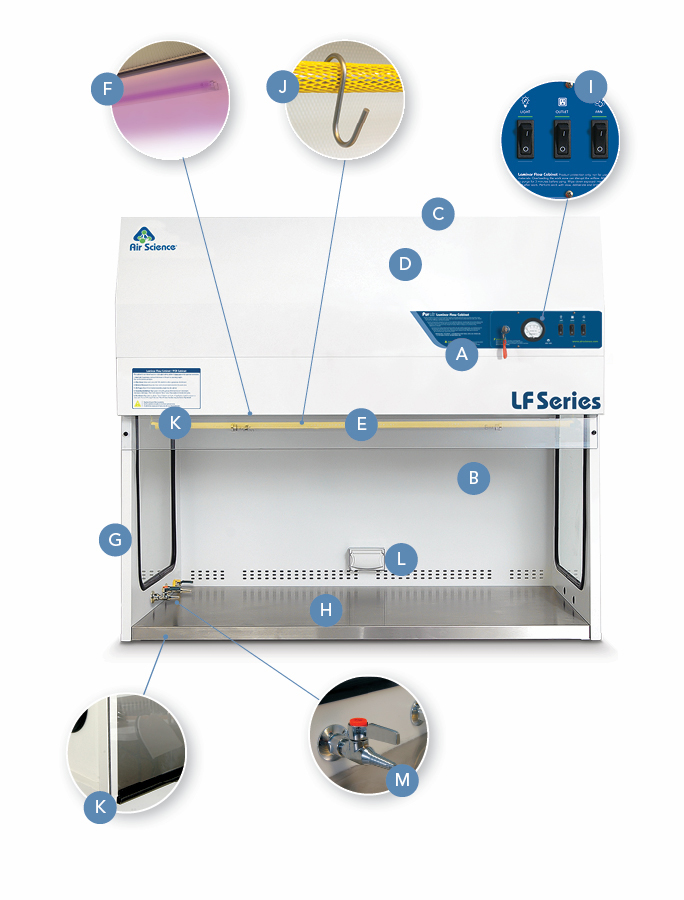 A. Control Panel:The control panel includes On/Off switch for fan, lighting, GFCI outlets, Minihelic ULPA pressure gauge to measure filter condition, UV lamp key switch.
B. Main Filter: Long-life Camfil Farr ULPA main filter with efficiency of 99.999% at particle sizes between 0.1 to 0.3 μm.
C. Pre-Filter: Disposable polyester fiber pre-filter with 85% arrestance.
D. Blower Motor: ebm-papst external rotor blower.
E. Stand: Optional mobile cart with locking casters, includes a convenient lower shelf.
F. Lighting: Compact LED cabinet lamp located away from laminar flow area.
G. UV Lamp: Optional ultraviolet (UV) lamp to sterilize and decontaminate work zone and cabinet contents between operating periods.
H. Ergonomic Design: Ergonomically angled front improves reach and comfort.
I. Work Surface: Stainless steel work surface with no spill retention.
J. Fan Control: Recessed fan speed control.
K. IV Bar: Optional IV bar with "S" hooks.
L. Night Door: Optional night door/cover to protect cabinet interior when blowers are off. Contains UV radiation when UV activated.
M. Power Supply: GFCI outlet to power equipment in cabinet.
N. Service Fixtures: Optional petcock service fixture (maximum 4 per unit).