Description
HF 160W

Water-jacketed
The large size Heal Force HF160W CO2 incubator incorporates a water jecketed system. Because of the heat retention characteristics of water, there is no sudden temperature change in the event of an unexpected power failure. A stable temperature enviroment is ensured.
HEPA filter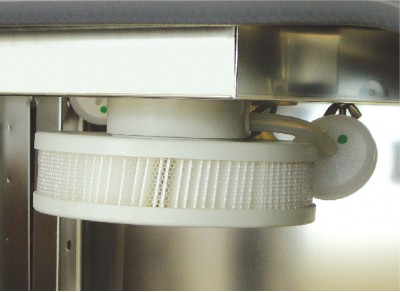 HF160W applies long term effectiveness of the HEPA filter to protect your cultures. The filter is very efficient to entrap particulates larger than 0.3μm at 99.97%. The HEPA filter system runs continuously and within every 60 seconds, the volume of entire chamber is disinfected. With help of HEPA filter, the air quality achieves Class 100 clean room levels within 5 minutes following a door opening.
Airflow system
Optimized air flow system ensures the temperature and CO2 concentration to be stable and uniform within the chamber.
Auta-Zero /Auto-Start
HF160W combines precise CO2 control with a choice of TC or IR sensors. The microprocessor will automatically "Zero" the incubator(IR type) using room air as a reference every 24 hours. Auto-start function for TC type ensures the sensor's beseline automatically reset without manual adjustment. These features will maintain an accurate CO2 control without worrying about CO2 drift.
Humidity display and alarming system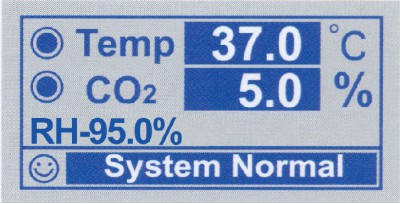 HF160W is able to create a high humidity environment and the relative humidity (RH) is displayed on the panel, readable in 0.1% increments, including low RH programmable alarm(alerts you of need to add water)